Dear District 4 residents,
I am humbled, grateful, and excited that I was re-elected to my third term on City Council with 81% of the vote! I won every precinct with at least 60% of the vote! This overwhelming vote of confidence lets me know that you, my constituents, see the work I've accomplished on your behalf.
Thank you to the many people who helped with my campaign in so many ways. Thank you to the voters of District 4 because your vote is your voice.
I look forward to continuing to work with my colleagues on Council to keep Sugar Land a wonderful place to call home. In 2024, I will seek re-election to my fourth and final term as your District 4 Council Member. God bless Sugar Land!
Sincerely,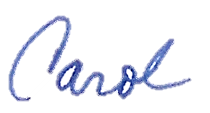 Carol McCutcheon,
the People's Voice
Sugar Land City Council Member District 4